Hello fellow ProClub Members, I would like to either sell or trade this 6 Digit Account I have.
Games :
Counter-Strike 1.6
Day of Defeat
DeathMatch Classic
Half-Life
Half-Life: Blue Shift
Half-Life: Opposing Force
Ricochet
Team Fortress Classic.
None of the games have been "played".
The name hasn't been changed.
Profile info hasn't been changed.
If you want to buy it, Then give me an offer as a reply.
If you want to trade an account for it then add me on skype. (below)
Trade for :
Secure css account.
Skype Name : cat.smuggler64
Proof of account :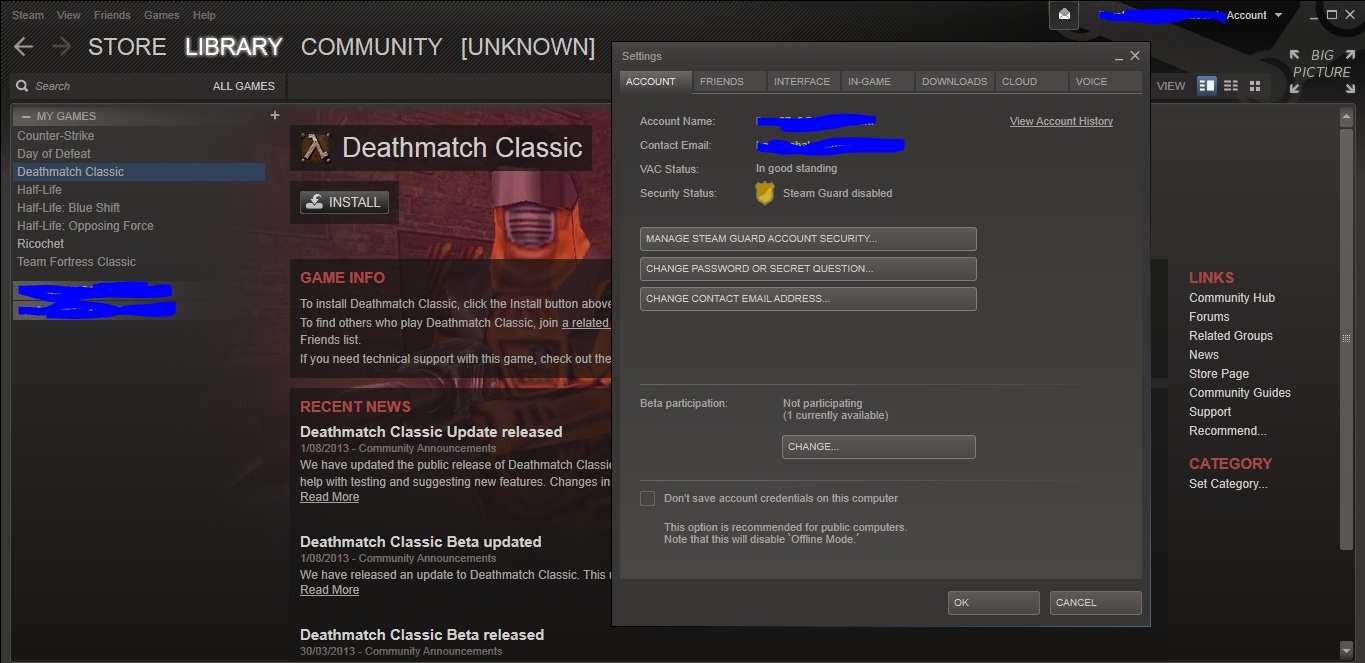 Steam ID : STEAM_0:1:970XXX
Thanks.
Wippydog.