Its meant for cheat Vs Bot and didn't take me very long. Was my first ever time using Hammer Editor too so yeah! Here are some screenshots :
There are 2 Hidden doors in the map. I might add more things to it, any suggestions would be appreciated.
CT SPAWN
:

T SPAWN (Put all bots on T) :

Just another view of T SPAWN :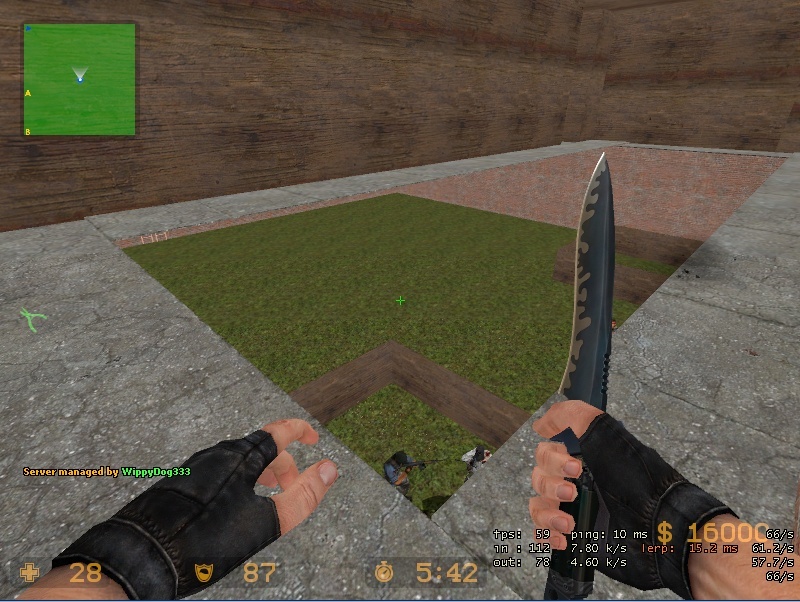 The whole "main" area :

1 Of 2 Secret rooms (try to find it! its not that hard) :

Hope you enjoy it! Please give it a try!

--
Download : http://www.upload.ee/files/3638257/wippy_aimbot.rar.html
(.rar file contains the .bsp, .ztmp and the .nav folders. Just put them all into css map file)
Virus Scan for all who don't trust me : https://www.virustotal.com/en/file/1995664bf600be4d417b3dd2f9683d64be84e0c00a35d8c90644cbe3efce57c0/analysis/1381670590/
Thanks alot!!
-wippy