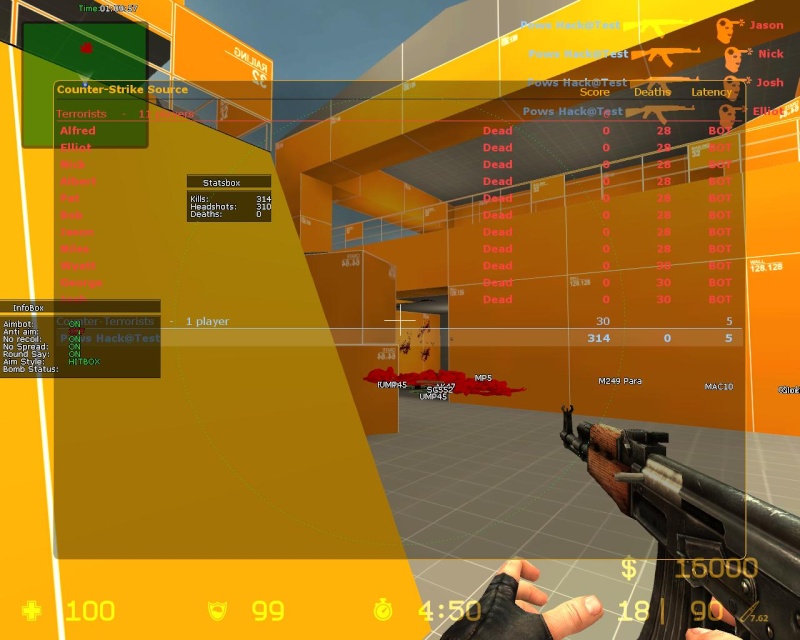 This is the x core VIP cheat which is detect
ed:
I have made few changes, here is the screen shot and look at the head count now I went against bots earlier today when testing. ;S
I have changed the anti aim and how the recoil sprays.
I'll upload it soon if anyone wants to try it out:
I love it and You will love it as well! Boom HeadShot!